4 Easy but Impressive Songs that are Great for Beginners
What's up my piano friends! Today's video we're going go over 4 piano songs that are absolutely PERFECT to play even if you're a complete beginner.
They're easy… but they SOUND impressive. So, ya know, your friends will think you're cool and stuff haha.
And not like "Mary had a little lamb" type songs – actual songs from the radio by Bruno Mars, Adele, and Ed Sheeran that you can learn pretty fast… and you only need one hand ?
Oh… and we'll be learning using "Chord Shapes" instead of sheet music – which'll make things 10X easier (you'll see what I mean in the video…)
Here's what we'll cover:
00:00 Intro
00:32 "Just the Way You Are" – Bruno Mars
02:32 "Hello" – Adele
04:25 "Shivers" – Ed Sheeran
05:38 The Most Romantic Song… ❤️
07:23 Learn 4 Chords & 100's of Songs
Make sure you stick around to the end – the last song is the heart melter… perfect to play for your husband, wife, girlfriend, boyfriend…
… or ya know, that girl from Starbucks you're too scared to talk to ?
Oh, and btw if you're a complete beginner, no worries, this tutorial is specifically designed for beginners and intermediate players, adults and for kids, and we start slow and take absolute baby steps tot make sure you'll get it frustration-free. We'll cover the technique and theory to get you up and running, and all the notes to play while avoiding all the bad habits.
Get the cheat sheet here: https://bestpianoclass.com/4songs
LINKS & OTHER HELPFUL LESSONS:
1. Learn 4 Chords & Quickly Play 100's of Songs (Beginner) https://www.youtube.com/watch?v=1D3aWUx771A&list=PLXufPPxby9p66nomvGcar6eebbwVJCC_C&t=0s
2. Create Emotion With Just 4 Notes [EASY] https://www.youtube.com/watch?v=3lziOdQc18U&list=PLXufPPxby9p66nomvGcar6eebbwVJCC_C&index=16
3. 4 Steps to become FAST & STEADY on PIANO
https://www.youtube.com/watch?v=6em7g1NwOgE&list=PLXufPPxby9p66nomvGcar6eebbwVJCC_C&index=14
Subscribe here: http://bit.ly/1zd9irn​
Or connect with me here on Facebook, Instagram, or Tik Tok:
Facebook: https://www.facebook.com/PianoSuperhuman/
Instagram: http://instagram.com/piano_superhuman​
Watch me play piano at my other YouTube channel here:
https://www.youtube.com/user/Keystroke3​
Thanks for watching and subscribe if you want more online piano lessons and tutorials!
-Zach Evans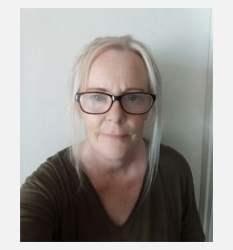 Latest posts by Debbie Lee
(see all)