Can you play a song the first time you ever play the piano? YES! Even a beginner can learn tons of songs in only a few days!
"When I was teaching privately, I would always make sure the student played a song in their very first lesson."
Playing songs is why we play the piano. It's FUN.
Many beginners don't believe they can play songs that fast. Maybe you don't. But you don't have to practice technique for months to be able to have fun and play some real music.
Here are 4 songs that are perfect for beginners. For each song, a chord chart is included that you can download for free so you can follow along and practice at home.
Here are the songs:
0:00 Intro
0:37 Song #1 – Cups (When I'm Gone) by Anna Kendrick
2:38 Song #2 – Hello by Adele
4:15 Song #3 – Just The Way You Are by Bruno Mars
5:29 Song #4 – Someone You Loved by Lewis Capaldi
FREE chord chart downloads:
"When I'm Gone": https://pianote.s3.amazonaws.com/blog/perfect-beginner-songs/When-Im-Gone.pdf
"Hello": https://pianote.s3.amazonaws.com/blog/perfect-beginner-songs/Hello.pdf
"Just The Way You Are": https://pianote.s3.amazonaws.com/blog/perfect-beginner-songs/Just-The-Way-You-Are.pdf
"Someone You Loved": https://pianote.s3.amazonaws.com/blog/perfect-beginner-songs/Someone-You-Loved.pdf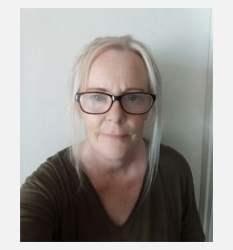 Latest posts by Debbie Lee
(see all)