How to play with 2 Hands on Piano – Practice these Coordination Exercises. A piano tutorial on piano hand independence, finger independence and hand coordination.
Free PDF download of 10 exercises sheet music: https://drive.google.com/file/d/1oAObNVYiVXL3dnhfogF3ofal1aCdf9Nz/view?usp=sharing
(Transcribed by one of our amazing subscribers, Jon B).
? This piano tutorial is for beginners out there! ??
You are frustrated you can't coordinate playing both hands. You're dying to play amazing piano music but just can't seem to get your hands to do different things at the same time. You're not sure how to start or what to practice to get better at hand coordination.
In this video Jazer teaches you how to get your hands to do different things and also 10 fun exercises for you to practice and improve your hand coordination.
? Timestamps
0:00 Intro
1:13 Fun Coordination Challenge (Stroke and Punch)
2:09 10 levels of piano coordination exercises
2:48 Level 1- Best friends (Play up and down together)
4:38 Level 2- The Mirror (Play Opposite Directions)
6:18 Level 3- 2 for 1 (RH play 2, LH play 1)
6:50 Level 4- 2 for 1 (LH play 2, RH play 1)
7:08 Level 5- 3 for 1 (RH play 3, LH play 1)
7:26 Level 6- 3 for 1 (LH play 3, RH play 1)
7:37 Level 7- 4 for 1 (RH play 4, LH play 1)
7:49 Level 8- 4 for 1 (LH play 4, RH play 1)
8:10 Level 9- Polyrhythm (RH play 3, LH play 2)
8:44 Level 10- Polyrhythm (LH play 3, RH play 2)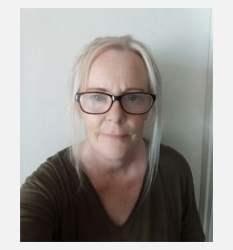 Latest posts by Debbie Lee
(see all)