We leave no stone unturned in this "How To Play Cocktail Piano" masterclass.
Have you ever been to an airport (or any public space with a piano) and been envious of those people brave enough to sit down and play? Have you ever wished you could get up there and play something yourself? Wish no longer.
In this video, Brett walks you through exactly what you need to know to play cocktail piano step by step. He breaks down and demonstrates the ultimate cocktail piano chord progression, he shows you exactly what notes to play as an accompaniment to that progression, and how to best start improvising your own melody to make it a piece that is uniquely yours.
No matter how long you've been playing; whether you are just getting started on the piano or you've been playing for years but have never felt comfortable enough to play in public – This lesson is for you!
Sheet Music: https://d1923uyy6spedc.cloudfront.net/310086-resource-1626114318.pdf
Chapters:
0:00 – Intro
0:42 – The Chord Progression
1:53 – Using The C Major Blues Scale To Add Melodies
3:59 – Improvising With What You've Learned
5:38 – The "Basie" Ending
6:41 – Outro/Performance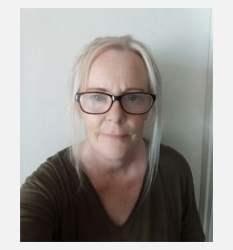 Latest posts by Debbie Lee
(see all)