Can you play a song the first time you ever play the piano?
YES!
When Lisa was teaching privately, she would always make sure the student played a song in their very first lesson.
Playing songs is why we play the piano. It's FUN.
Many beginners don't believe they can play songs that fast. Maybe you don't. But you don't have to practice technique for months to be able to have fun and play some real music.
Here are 4 songs that are perfect for beginners. For each song, I've included a chord chart that you can use to follow along and practice at home.
There is nothing more motivating and satisfying than playing songs on the piano!
Chord Charts:
Practice "The Scientist": https://tabs.ultimate-guitar.com/tab/coldplay/the-scientist-chords-42050
Practice "Lean On Me": https://www.pianote.com/members/quick-tips/4-piano-songs-for-beginners/372807
Practice "As It Was": https://tabs.ultimate-guitar.com/tab/harry-styles/as-it-was-chords-4134073
Practice "Blinding Lights": https://tabs.ultimate-guitar.com/tab/the-weeknd/blinding-lights-chords-2908700
ABOUT LISA WITT
I love to help students unlock their full musical potential. I have taught in a wide variety of settings from Music for Young Children to helping recording artists prepare their songs for the road. I also have specialized experience working with children that struggle with learning, developmental, and physical disabilities. While my background is classical, I'm currently focusing on helping my students play the music they love by ear! I'm excited to be a part of YOUR journey as you learn how to sight read, play by ear, and progress through musical theory. It is going to be fun!
Chapters:
00:00 – Intro
00:19 – The Scientist
02:34 – Lean On Me
05:12 – As It Was
09:48 – Blinding Lights
Our FREE piano courses:
Getting Started (your first lessons): https://www.pianote.com/getting-started
Chord Hacks (chording): https://www.pianote.com/chord-hacks
Sight-Reading Made Simple: https://www.pianote.com/sight-reading-made-simple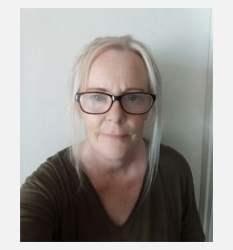 Latest posts by Debbie Lee
(see all)